You're an old man who had a nasty run-in with Something That Went Bump in the Night, and once believed that the only way to make sure that you never had another problem like that again was to pick up a gun and shoot supes in the face before they killed you or hurt your family – and then some government shitheads called you up and told you that they're your friends, you all have to get along. They took your weapons, sent you to some fucking program that felt too much like Alcoholics Anonymous. You hang up on them every time they check on you, but they still know exactly what you're doing, every second of every day.
You're a house wife in a quiet little town, accustomed to turning a blind eye towards the strange things that happened to people after dark because the local police either didn't have a clue or were letting those things happen in the first place – and then some nice people in coats came in from God Knows Where, arrested some crooked cops, and made it all go away.
You make a new batch of cookies every Sunday, to give to the coated fellows who still hang around at the street corners downtown; some of them are young, so very young, and remind you of your younger brother. Your little ones want to be just like them someday.
You're the kid who learns Judo rather than Track and Field after Math every day (Teacher Felipe says that you have to know how to defend yourself), then takes a quiz all about vampires, fairies and werewolves in Occult Studies. Every Wednesday, you tumble around with your classmates, and get mad whenever your best friend does his Superman thing and beats everyone to the top of the hill by flying there. Every Friday, a guy with more guns than you have teeth comes to school, takes over PE classes, and talks to everyone about what he does for a living. Sometimes, he takes "special kids" with him to another school, for special people like them. You hope that he won't take your best friend away.
You're the manager of one of the biggest call centers in the country. You're happy because life's been great ever since you opened your doors to the local vampire community. They're damned good at their jobs, and you don't have to deal with the HR nightmare of overtime, of medical bills and lawsuits anymore. And you feel safe, because you know that if one of them ever steps out of line, you know exactly who to call.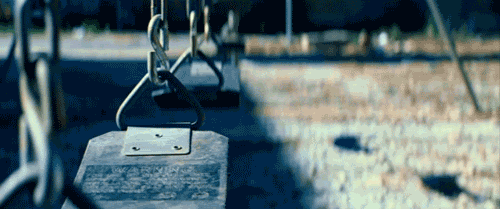 You're the girl who leapt through time, who met a handsome stranger who took you to a fantastic place full of talking trees and flying fish, the girl who was loved and fucked and tossed aside when you started getting boring.
You came home and found that your house wasn't your house anymore, that your parents have been dead for decades and all of your friends were old and gray while you haven't aged at all.
They found you crying on a swing. They told you what happened, and helped you set things right.

You're the drunkard at the local bar who sees monsters in every face, and still remembers what it was like years ago, when you didn't have to be afraid of the dark, or wonder what's beneath all the human skin and human smiles of every person you meet. The Truth fucked you up, you see. You wish that once upon a time, you had the better sense not to listen.
Whoever you are, if you were born between 1999 and 2066, you know about Hunters. You know about the conspiracies and compacts they are a part of, and the Vigil they keep between Day and Night, Light and Shadow. You know that some of them are human, and some of them aren't, and some of them are somewhere in between. You know about why they're here, and what they do while nobody's looking. Hate them, love them, worship them, or revile them: it doesn't matter. The World of Light and the World of Darkness have blended together, and that means that Hunters are around to stay.
o r i g i n s t o r i e s.
This post is devoted to threading out the stories of player characters of Waking the Dead prior to their arrival at the Falner Estate. Tag in and tell us yours. We have a feeling it's a good one.